Texto en español abajo
Hi there!
I'm an emerging music composer, a seasoned professor of Music Theory at the National Conservatory of Music in Mexico and a pianist who is committed to create new experiences using music, technology and audio-ux with the aim to generate genuine emotions in my listeners.
I created this webpage to share some of my insights, workflow, examples and future projects so you may be able to know my work and my music.
What to expect
In what now I consider my personal corner within the internet -this website-, I intend to share my creative process: sketches, project developments, progress and final products.
In all honesty, I do not think that every musical creation will follow such sequence of publication, but the overall content should comply with that goal.
I'm very curious and excited, because I do not know for sure what will become of this site…or of me in the months to come, but be certain that this is my serious attempt -finally- to work on what I love: new music and ideas.
Feel free to explore and I do hope that you enjoy the visit every time you happen to stop by! 1
Thank you!
---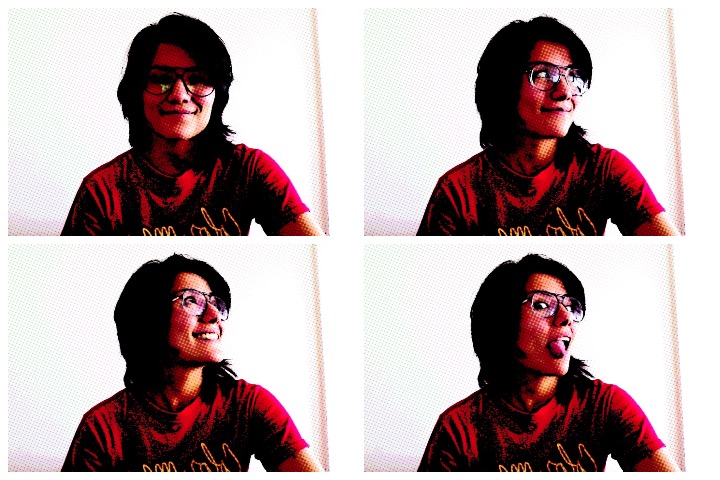 This is me / Ésta soy yo
---
¡Hola!
Soy una compositora emergente, pianista titulada y experimentada profesora de teoría musical a nivel licenciatura que está comprometida a crear nuevas experiencias a través de música, tecnología y audio-ux, mismas que buscan generar conexión y emociones genuinas en mis oyentes.
Qué esperar
En ésta página web -que ahora denominaré: "mi rincón en internet"- pretendo compartir mi proceso creativo: ideas generadoras, avances, desarrollo de proyectos y productos finales.
Honestamente, no garantizo que cada proyecto publicado tenga una descripción de toooodo el proceso, pero ésa es la idea.
Siento curiosidad y emoción porque no sé qué será de ésta página o de mi en algunos meses…pero estén seguros de que éste es mi salto para trabajar en lo que amo: música e ideas.
Dicho eso, espero exploren el sitio y disfruten del contenido en cada visita que lleguen a hacer 2
¡Gracias!
---